The most Popular Colors right now are whites and espressos but you can have any color you want. Let us help you pick a color scheme.
Many People choose a white color and a secondary color for their island.
If there is something you like we can get it for you. We can color match any color even if you have a piece of furniture that you like - we can match it.
​Not sure what you want? Feel Free To Call or Text 602-877-9800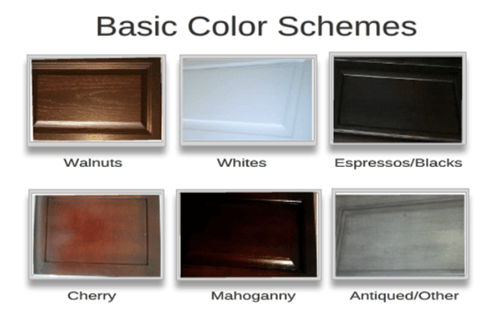 WHITES - BY FAR the most popular cabinet color in makeovers. Why? Most people think it looks the best. It goes with everything and it just brightens up the kitchen. Why do most homes get built with honey colored cabinets? BECAUSE ITS THE CHEAPEST MATERIAL for the builder. See Pics Below.